AICAD ConferencesyllabUS
This multichannel essay, SyllabUS, is a graphic manifestation of Kimmy Bartle and Lorna Alkana's conversations and research about the origins and functions of a class syllabus, what it feels like to be included in a class, and the school policies that aim to support and protect students.
They presented the essay at the 2019 AICAD Conference in the Murmurs & Manifestos panel at Otis College of Art and Design in Los Angeles. Music by Samar Alkharafi, remixed by Kimmy Bartle.
Illustrator, Writer, Researcher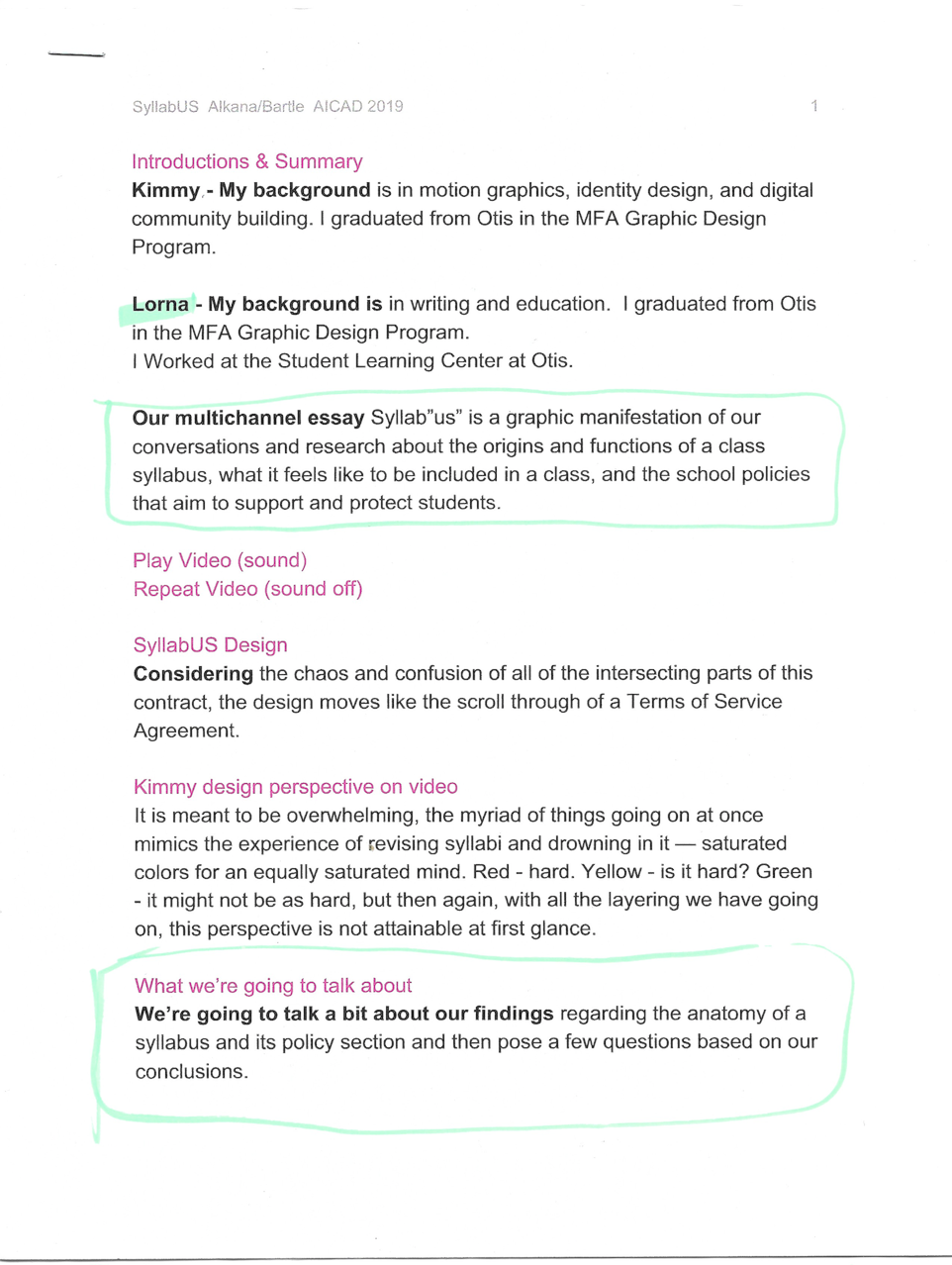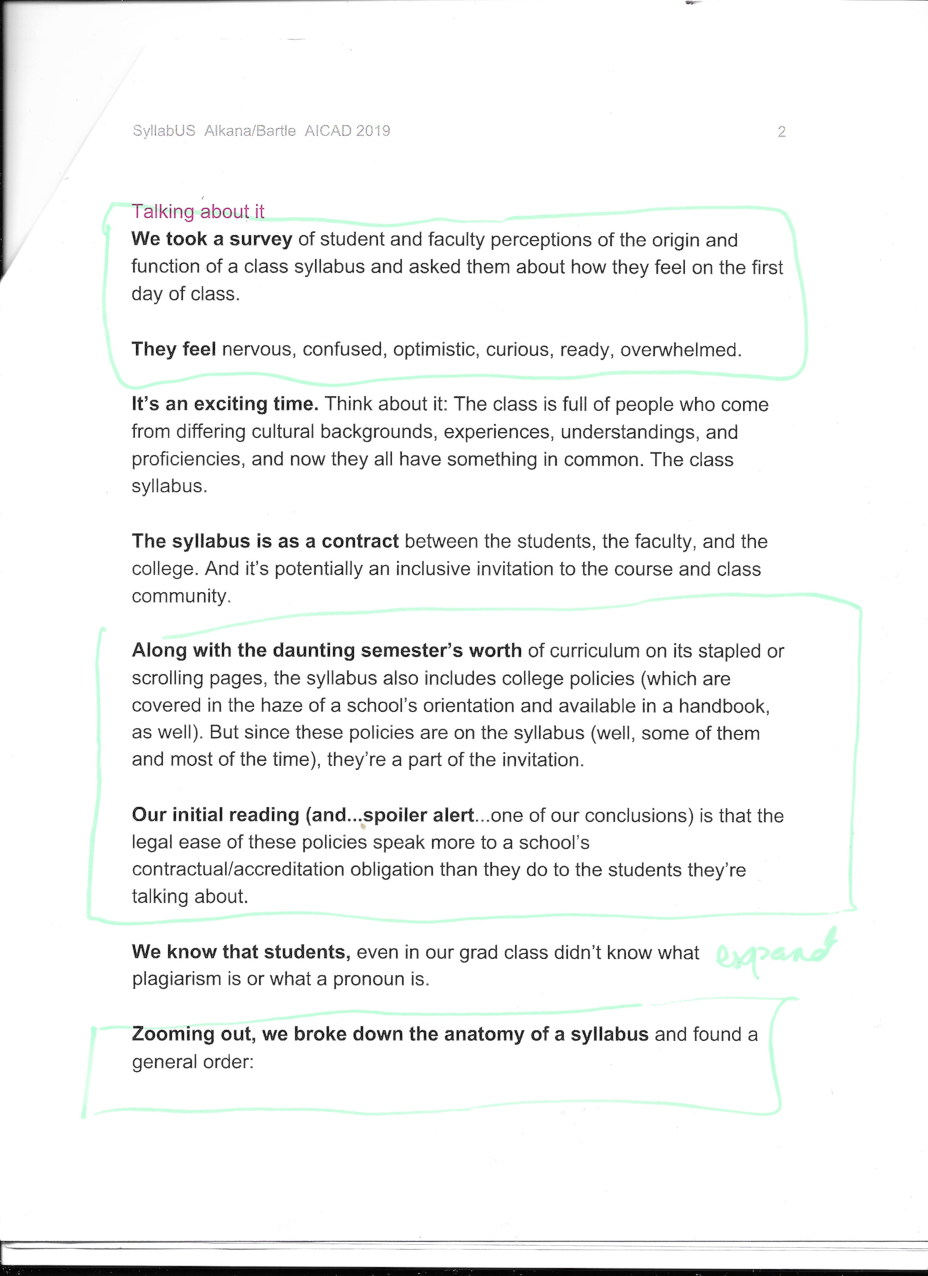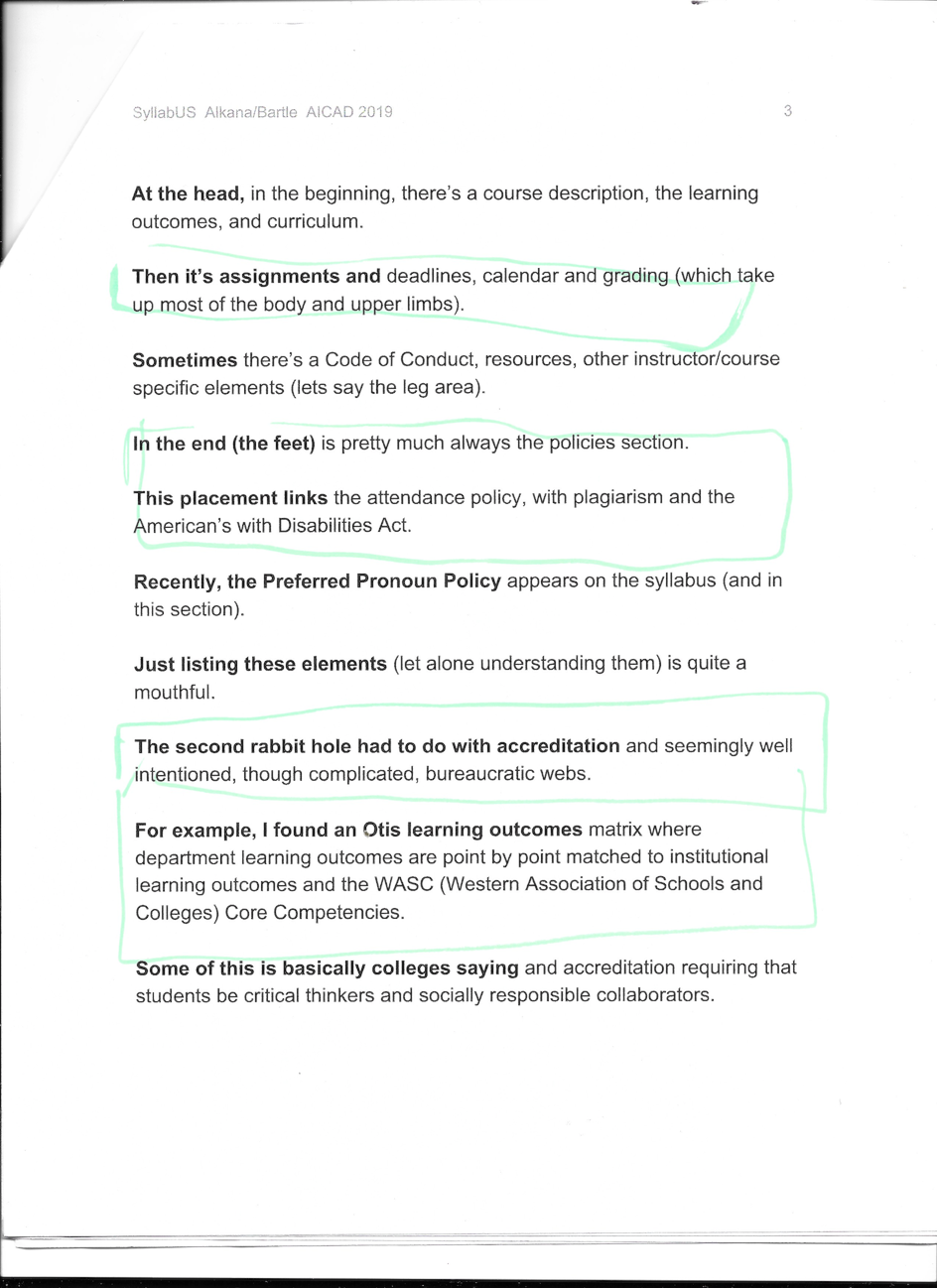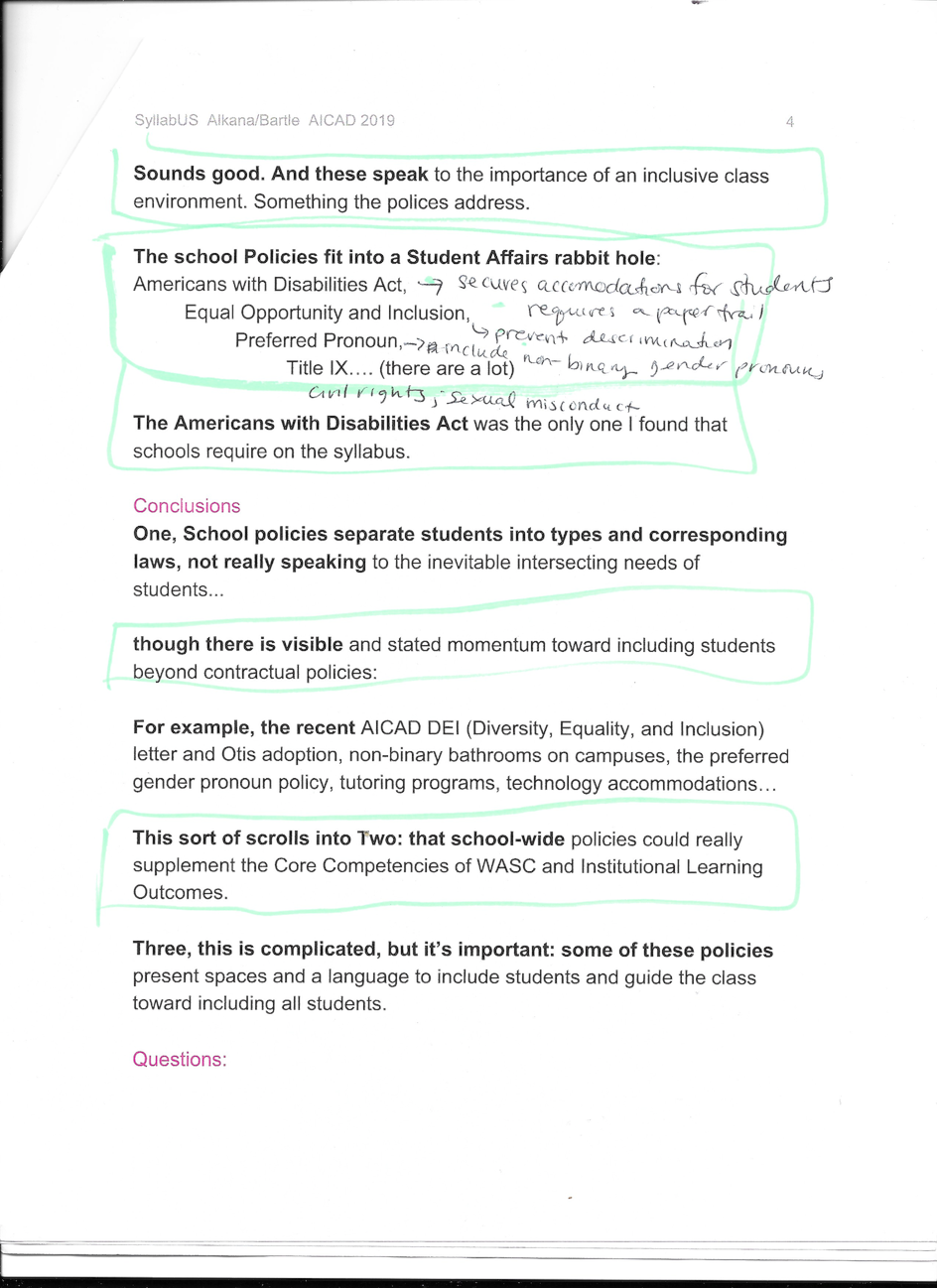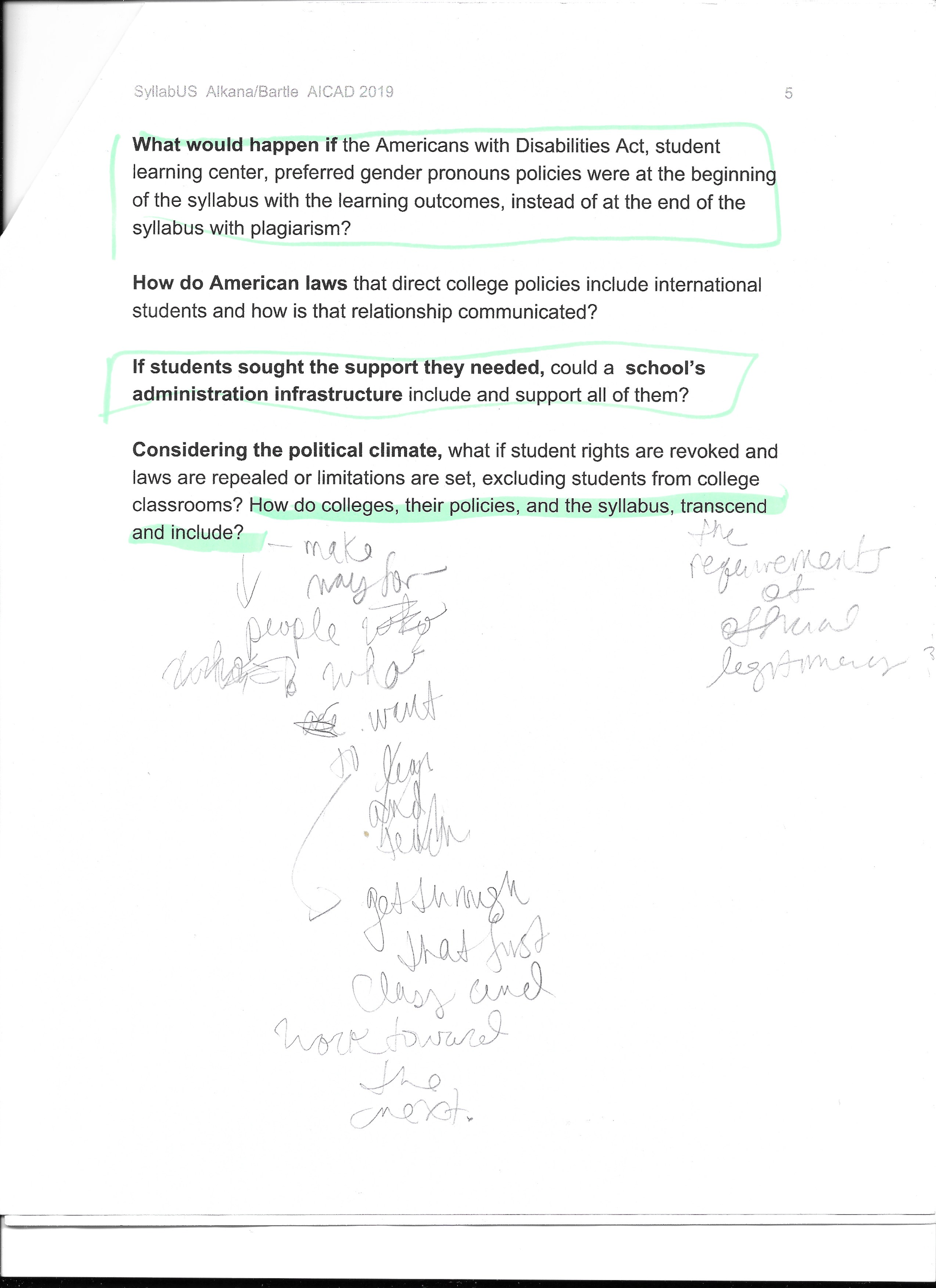 Scrolling text from the AICAD's 2019 DEI statement and reinterpreted into imperatives by Lorna Alkana.
Scrolling syllabus in video is a doctored Pratt Syllabus Template.
Research and musings compiled via are.na: https://www.are.na/kimmy-bartle/syllabus-ostbschrv1a